We missed winter in Austin and it already looks like we are in the midst of Spring. The mild December and January allowed Katie and I to potter a lot in the garden during her visit. The garden went a bit wild last year so this has been a winter of pruning and tidying and all the boring bits of gardening! However, the tedious chores will hopefully lead to a blooming lovely summer!
Here are a few shots taken in the past couple of months so you can see how Cloverleaf Corner is welcoming in 2016.
Not sure what this delightful drooping trumpet flower is called, but it is brightening up the front side of the house. It almost takes the focus away from the halloween lights that are still surrounding the base of the plant!
The tulip magnolia is beginning to bloom as are the morning glories.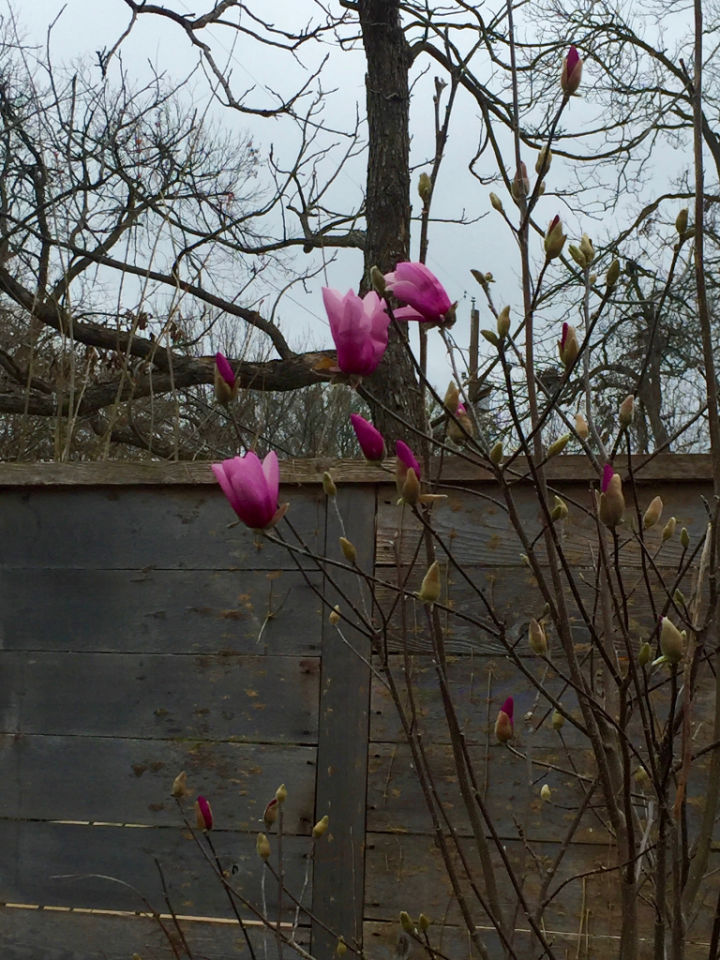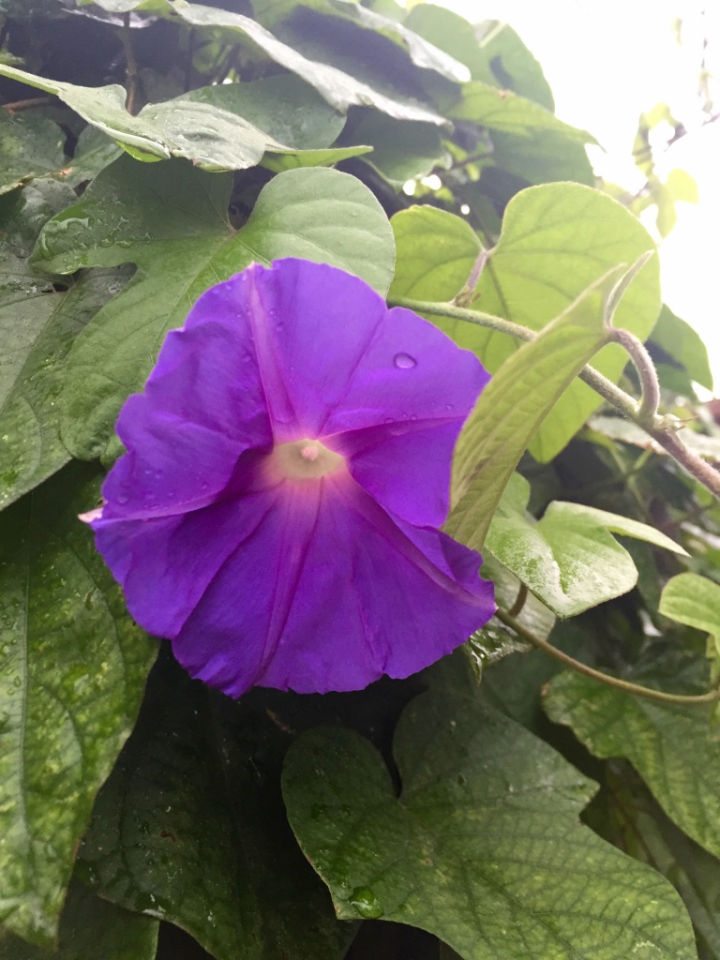 My David Austin rose trees arrived at the start of February and are already looking lively. Much better than the gnarly roots that arrived in the boxes. And another David Austin rose is holding on to some blooms and challenging any winter frosts to a duel.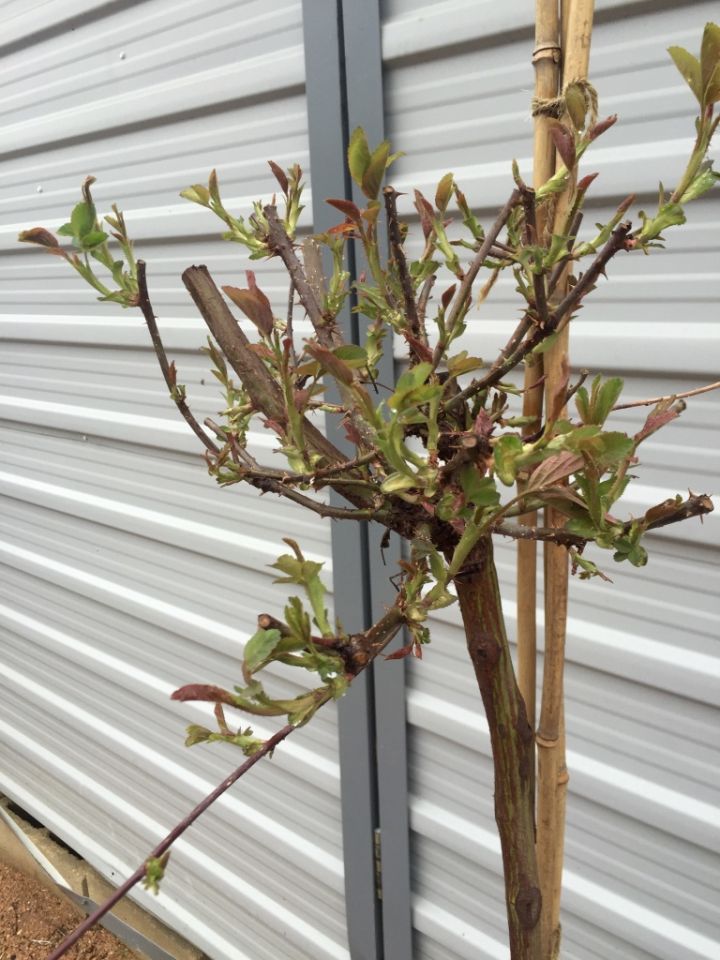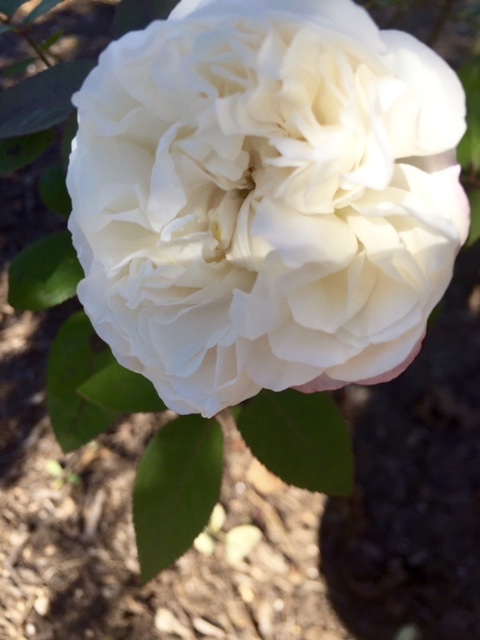 The Mexican Flame plant has gone nuts climbing up and covering an ugly utility pole on the corner of our street. And the cosmos have yet to go dormant this year. And every day something different catches my eye.