I intended to plant some seeds for spring blooming today but after a morning working inside the house, all I could muster was a stroll around the garden taking photos and deadheading the roses. At least I can get outside and enjoy the weather. After talking to Katie, I realized that we still have a couple of months to enjoy the garden–she was already packing plants up for the winter.
Here are some shots from this first weekend in November:
My Mexican Flame Vine has shown a couple of blooms. This is creeping up a city pole so I'm sure I will have to cut it back at some point…until then it's a nice bit of bright orange to enjoy.
The Leopard plant that I bought on a whim because of its name continues to show off. This year, it has blooms about to bloom and the yellow spots seem more vibrant than ever.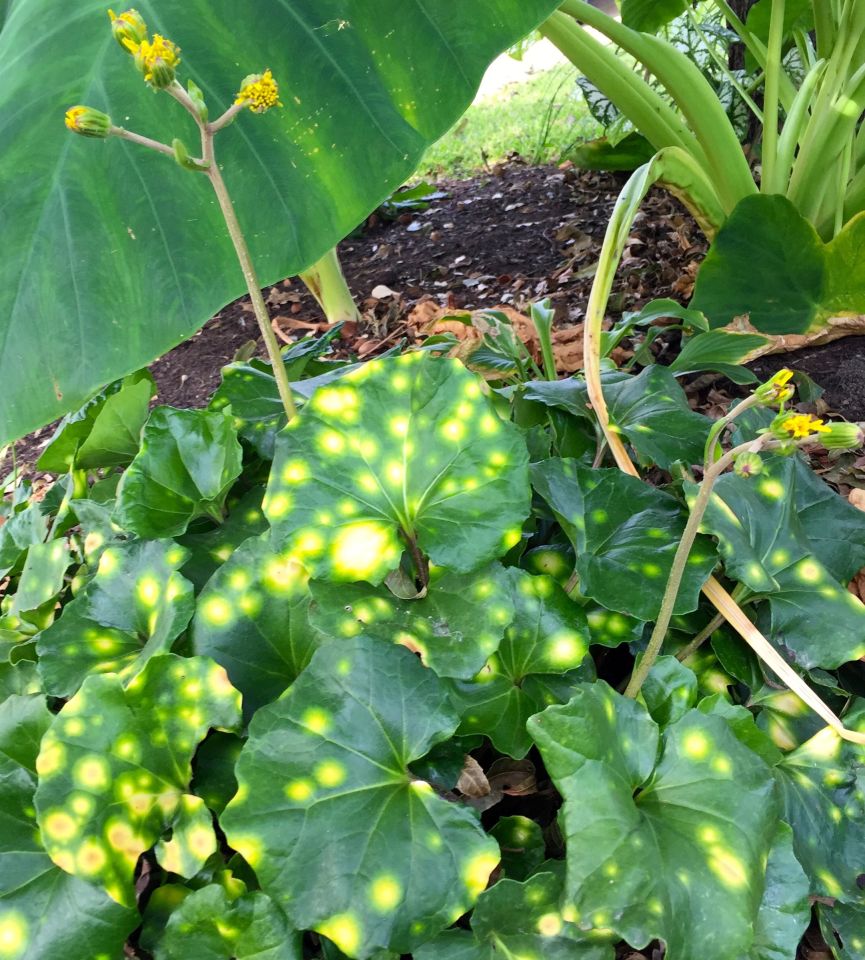 I spotted a couple of visitors on one of my roses. At least it looks as if they had only invaded this particular bloom. Let's hope they don't make themselves at home.
The plants from the Wildflower Center plant sale are beginning to establish themselves. The Mistflower's delicate purple blooms are starting to spread.
Not a great picture of the pansies I put in last weekend, but I do love the yellow purple combination.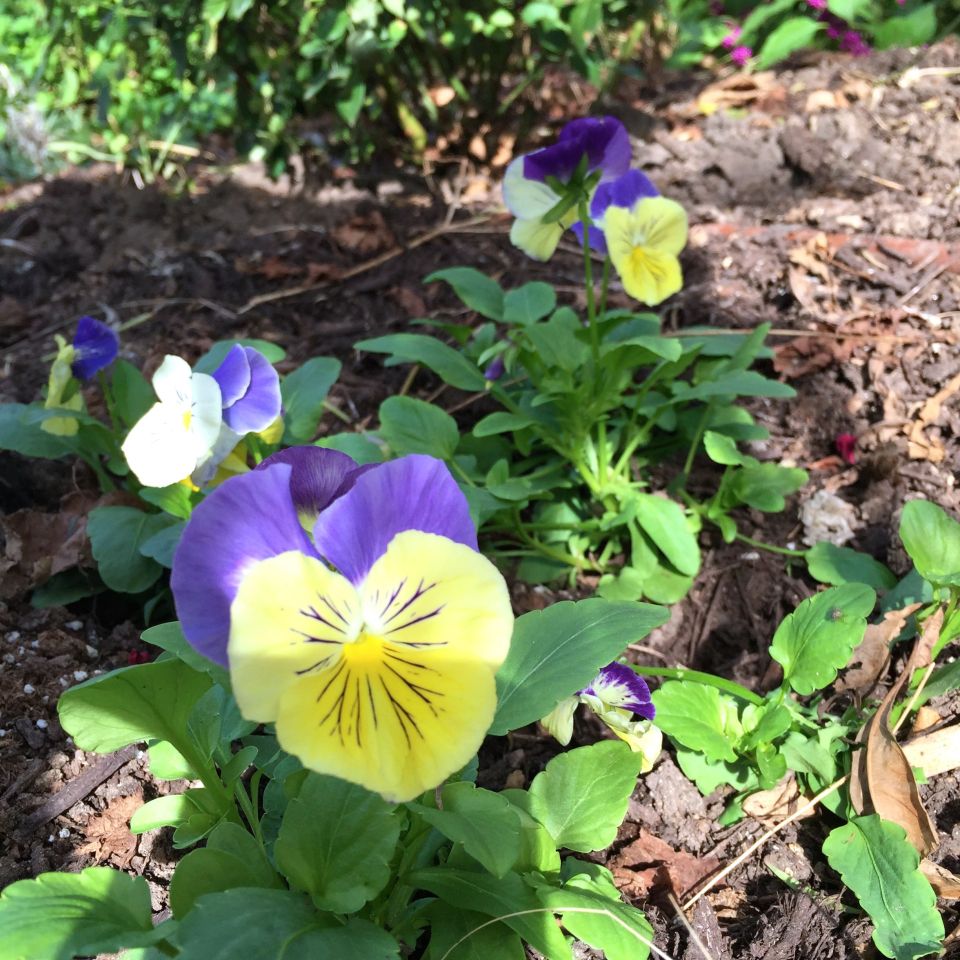 Another yellow purple combination at the far end of Al's garden.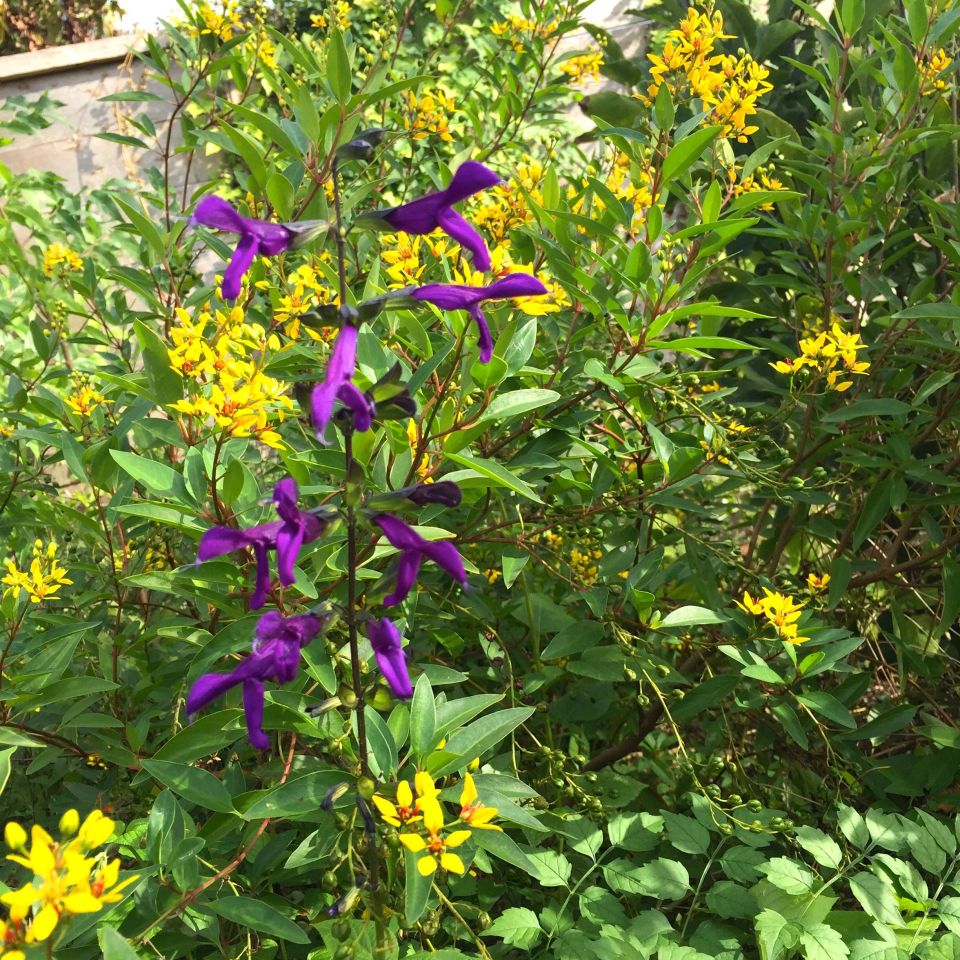 The purple fuzziness in contrast with the orange cosmos (that has been blooming for over five months now) adds some texture to the garden.
The guava spills over into the street and attempts to pretty up the concrete curb.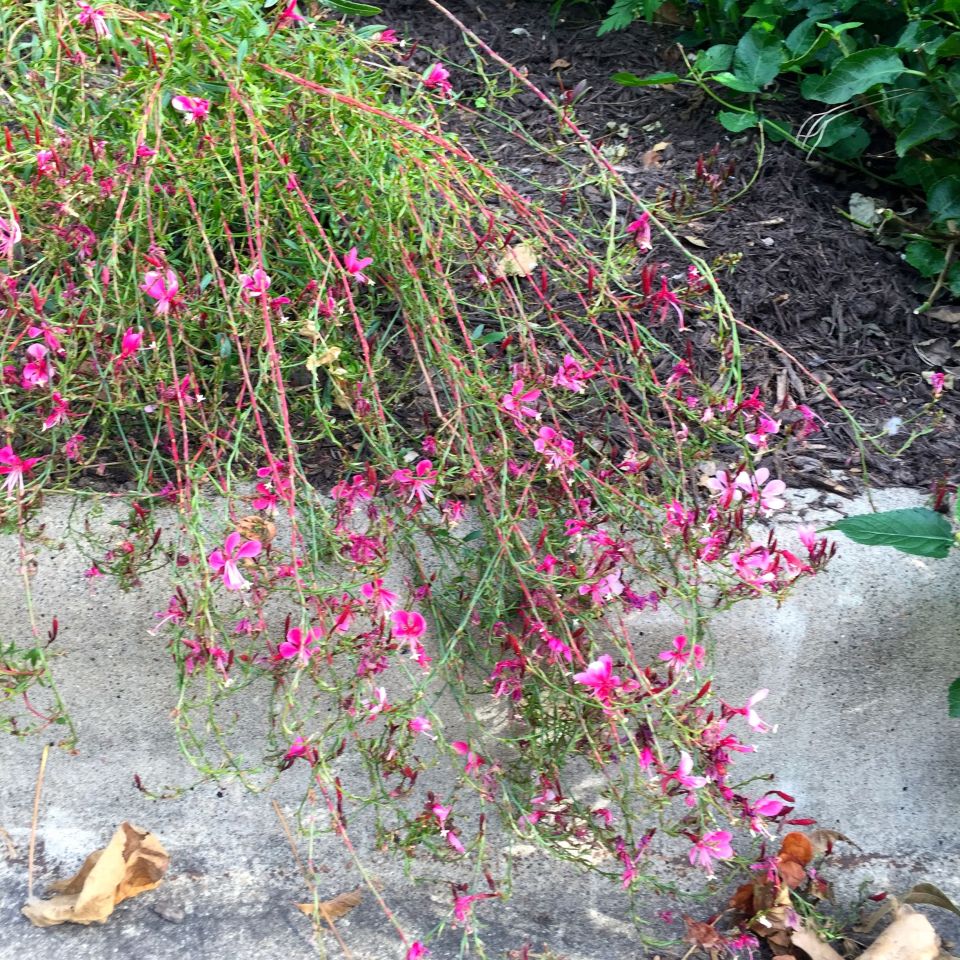 My cyclamen plant probably won't make it for too long but I couldn't resist the red stems that remind me of rhubarb. Plus, I may as well jump on the Christmas bandwagon that is already hitting the stores.