It seems that there is something new to see in the garden every day. And, despite living here for about 14 years, it seems as if I get to meet new neighbors every day. Being on a corner means we get quite a lot of foot traffic and it's nice to have a quick chat and sometimes share any pups or seedlings that I may be digging out. So far this year, I've given away loads of grasses, cosmos, rockrose pups, day flowers, lilies, and lambs ear.
The sunflowers are intermingling with the cherry blossom tree (not actually a cherry blossom I don't think, but I've forgotten the proper name):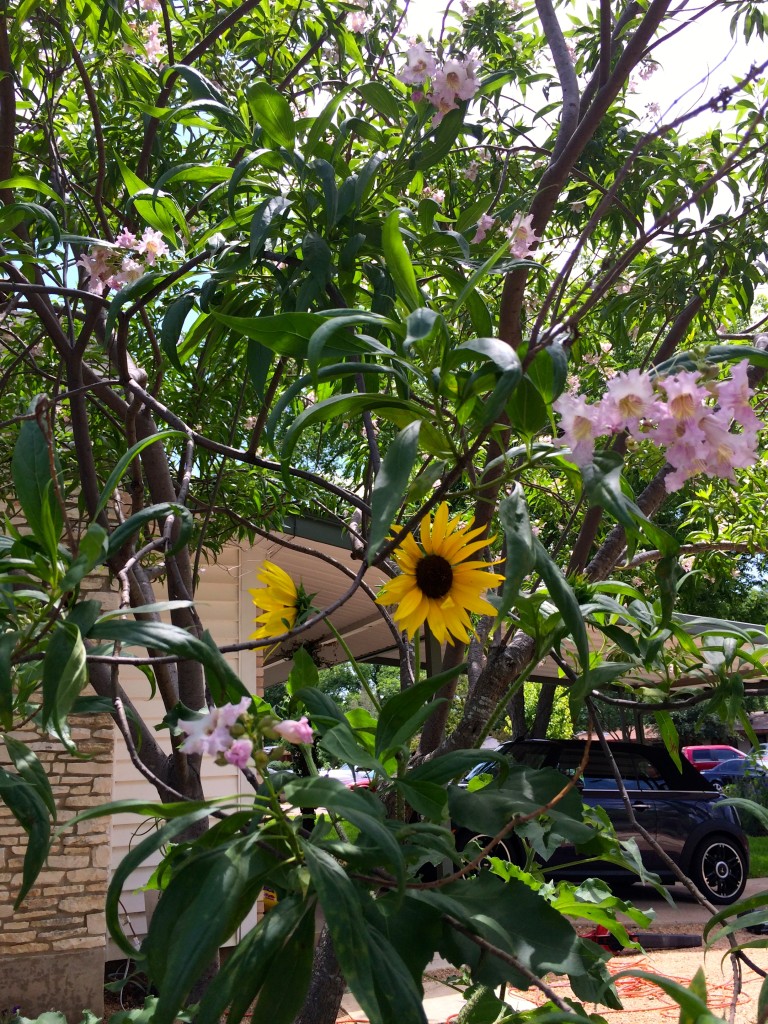 The purple basil is spreading like crazy. I need to remember to keep it trimmed low so it doesn't grow to the height of a sunflower like it did last year. I wish I knew some uses for purple basil. It smells really bitter so I don't think it would be good to use in cooking:
I can't get enough of the Cerinthe major that was an impulse buy at the counter at Barton Springs Nursery this year. It continues to look lovely, and the leaves have a fabulous electric blue green tint to them: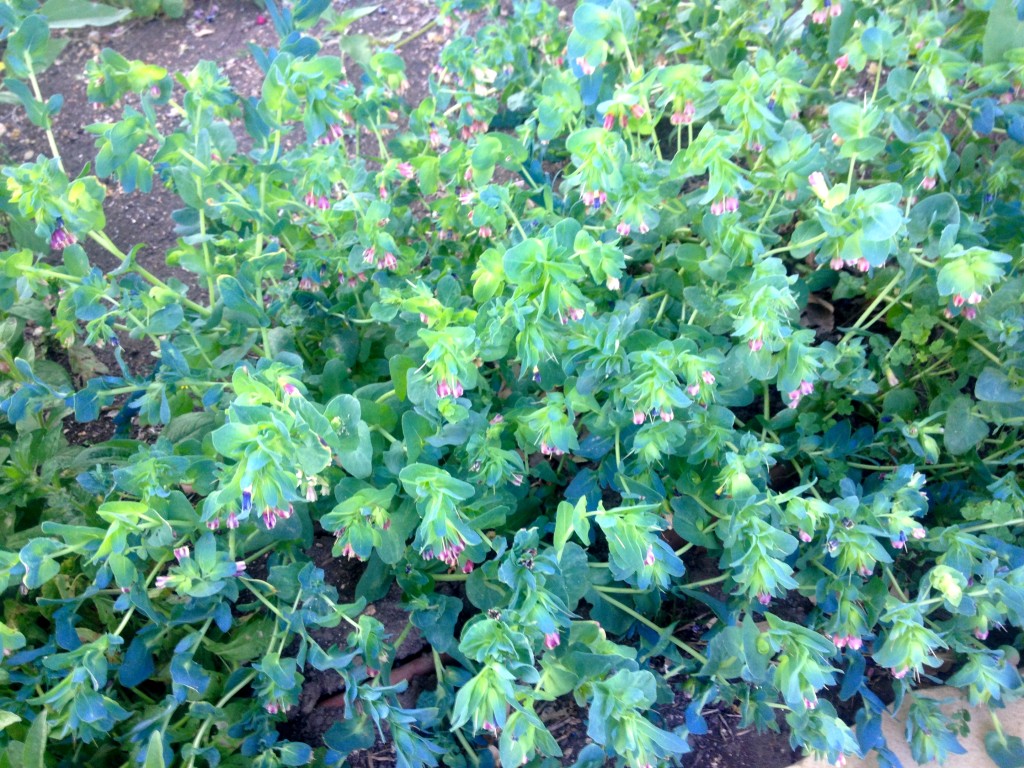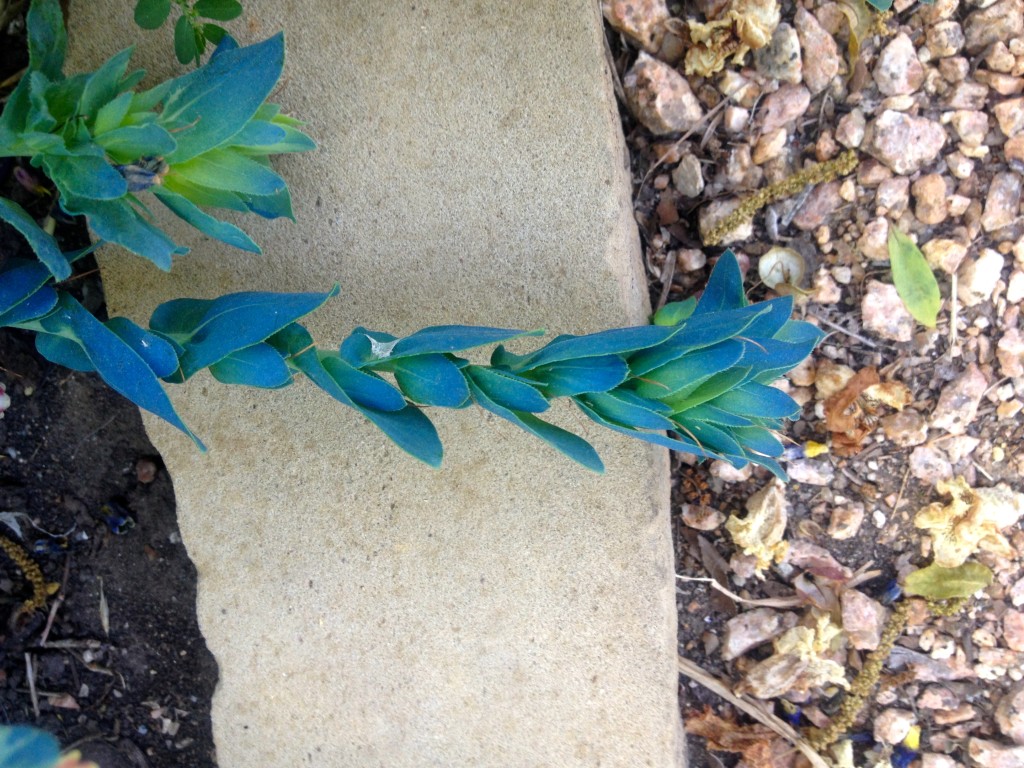 I planted a packet of hollyhock seeds in the fall as I remember the side border at Wood Road used to have loads of them. I didn't think they would make it here in Texas, but I got my first bloom today:
This beauty of a firecracker plant keeps me company during my morning showers now that it is warm enough to take my ablutions outside!
This African Iris plant was a gift from the Lepards from their garden in Big Spring: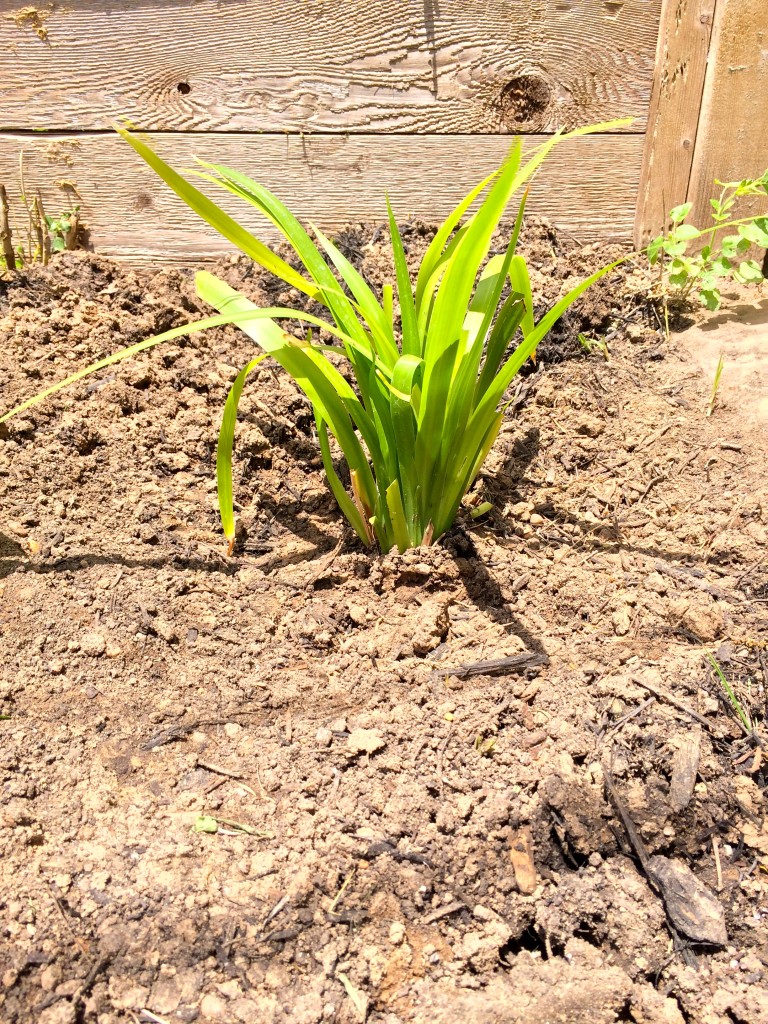 And these irises are from Grandpa Larry's farm in Knott:
I planted the family plants next to this lovely orange lily that has never bloomed more than one flower in the past:
Despite the wind this week, my moonflower continues to produce showy blooms: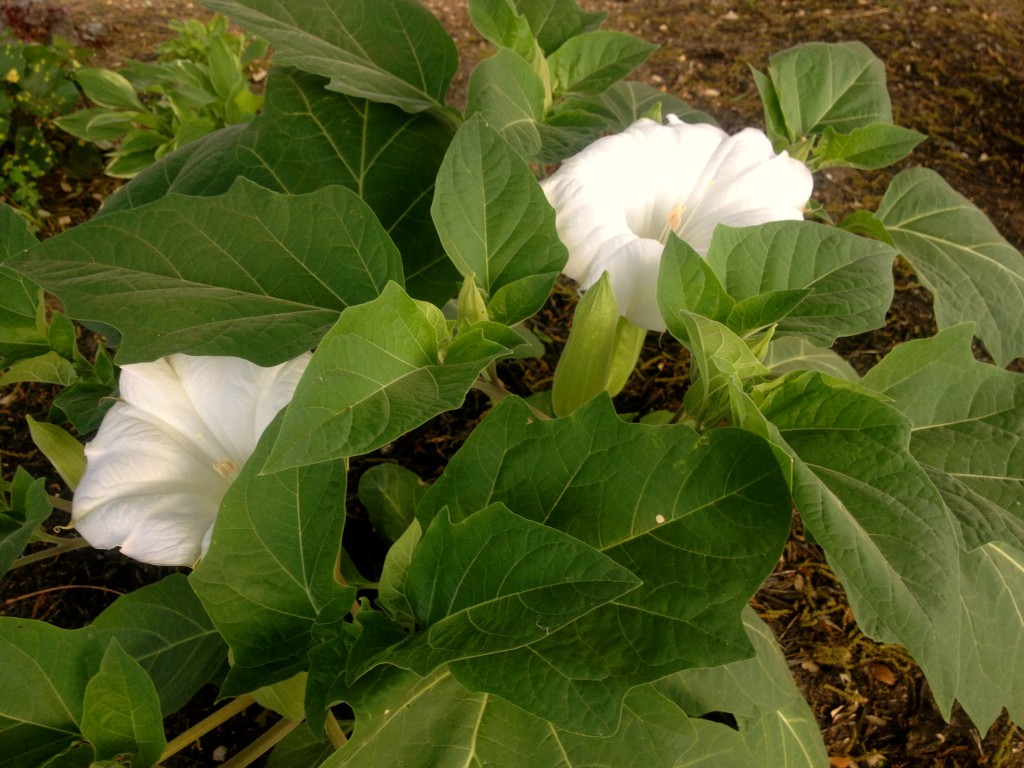 And the other corner (Sandy and Trish's) is looking fab right now. Wish I could get coneflowers to grow: